I am the señorita behind Señorita Estrella's web site. All the pertinent information you need to know is on this web page!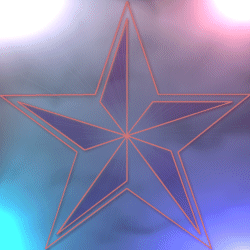 Born on May 10, 1978
Sun/Star sign: Taurus (naturally), Mercury sign: 12th house/Aries, Mars sign: 4th house/Leo, Venus sign: 1st House/Cancer
Lived in New Mexico for over 16 years now, though I was born in England
Studying and practicing the low and high magical arts now for two years
I am a fan of the 1960s television version of "The Monkees"
Foods I love are seafood (oysters, clams, lobster, shrimp, and crab legs), pasta, whipped cream, fruit, mushrooms, carrots, spinach, and broccoli
Single and childfree
Born to be... hmm, me.