The Monkees Summer 2001 Tour!!

Updated 19 May 2001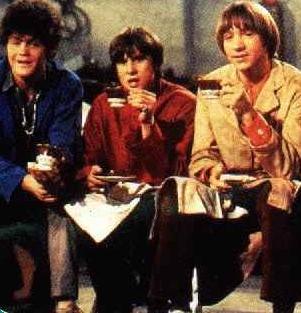 The Monkees' (Micky Dolenz, Davy Jones, and Peter Tork) tour in March 2001 was such a success, it is rumoured they are touring the U.S. again in the summer!! Here is what we know: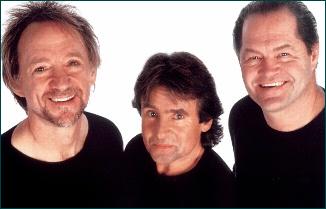 MONKEES US SUMMER SCHEDULE
May 26, Saturday: Great American Rib Cook-Off, Burke Lakefront Airport, Cleveland, OH, 800-498-RACE
May 27, Sunday: WMMG-radio concert, Applebee's Park, Lexington, KY, 859-252-4487, 859-281-6644
June 8, Sunday: Fox Theatre, St. Louis, MO, 314-534-1111
June 9, Monday: Memorial Hall, Kansas City, MO, 913-371-7555
June 10, Tuesday: Lied Center for Performing Arts, Lincoln, NE, 402-472-4747, 800-432-3231
June 12, Thursday: House of Blues, Chicago, IL, 312-923-2000
June 13, Friday: Embassy Centre, Fort Wayne, IN, 219-424-5665
June 15, Sunday: Red River Valley Fair, Fargo, ND, 701-282-2200 or 800-456-6408
June 16, Monday: Midwest Wireless Civic Center, Mankato, MN, 507-389-3001
June 17, Tuesday: Steamboat Days, Burlington, IA, 319-754-4334
June 18, Wensday: Nebraskaland Days, North Platte, NE, 302-532-7939, 888-313-5606
June 20, Friday: TBA, Des Moines, IA
June 22, Sunday: Country Jam USA, Grand Junction, CO, 800- 530-3020
June 23, Monday: Greeley Independence Stampede, Greeley, CO, 970-356-BULL
June 24, Tuesday: Pikes Peak Center, Colorado Springs, CO, 719-520-7469, 719-520-9090
June 28, Thursday: Kewadin Casino, Sault Ste. Marie, MI, 906-632-0530
June 29, Friday: Freedom Hill Amphitheatre, Sterling Heights, MI, 810-268-5100, 810-979-7010
June 30, Saturday: Allegheny County Fair, South Park, PA, 412-232-1537
July 1, Sunday: Bryce Jordan Center, State College, PA, 800-863-3336
July 3, Tuesday: Rusty Rudder at Bay Center, Dewey Beach, DE, 302-227-3888
July 5, Saturday: House of Blues, Myrtle Beach, SC, 843-272-3000
July 7, Monday: Harbor Center, Portsmouth, VA,
July 12, Thursday: PNC Bank Arts Center, Holmdel, NJ, 732-335-8698
July 13, Friday: Cape Cod Melody Tent, Hyannis, MA, 508-775-9100
July 14, Saturday: MDC Hatch Memorial Shell, The Esplanade, Boston, MA
July 15, Sunday: Westbury Music Fair, Westbury, NY, 631-888-9000, 516-334-0800
July 16, Monday: Westbury Music Fair, Westbury, NY, 631-888-9000, 516-334-0800
July 20, Friday: Meadowbrook Farm Musical Arts Center, Gilford, NH. 603-293-4700
July 21, Saturday: Trump Marina, Atlantic City, NJ, 609-441-2000, 800-777-1177
July 22, Sunday: Wolf Trap Filene Center, Vienna, VA, 703-218-6500
July 27, Friday: Barbara Mann Performing Arts Hall, Fort Myers, FL, 941-481-4849, 800-440-7469
July 28, Saturday: Van Wezel Performing Arts Hall, Sarasota, FL, 941-953-3368, 800-826-9303
July 29, Sunday: Maxwell C. King Center, Melbourne, FL, 321-242-2219
August 3, Tuesday: Johnny Mercer Theatre, Savannah, GA, 800-351-7469, 912-651-6556

MONKEES UK FALL SCHEDULE
Oct. 20, Clyde Auditorium, Glasgow, SCOTLAND
Oct. 21, Clyde Auditorium, Glasgow, SCOTLAND
Oct. 22, Manchester Arena, Manchester, ENGLAND
Oct. 23, Sheffield Arena, Sheffield, ENGLAND
Oct. 24, Newcastle Arena, Newcastle, ENGLAND
Oct. 25, NEC, Birmingham, ENGLAND
Oct. 26, Wembley Arena, London, ENGLAND
---

CHANGES:
June 30th gig transferred from IC Light Amphitheatre, Pittsburgh to Allegheny County Fair, South Park, PA
---

DISCLAIMER: Dates and location are subject to change and are not 100% final. If you're interested in attending a concert, please check with the venue/ box office or sponsor for confirmation. Phone numbers are not guaranteed to be accurate.
---

For more Monkee fun, go to Monkee TeleVision!