Welcome to Monkee TeleVision, a Monkee fan's site!

On this site, I plan to include things about "The Monkees", including episode reviews, regular cast biographies, guest cast filmographies, a photo album of my favorite pictures from the show, and more.
On this home page, I might include some history and background on the show, such as what network it has appeared on in the United States. I might also include some information about how I became a fan and what I think makes this show so special.

Please sign my guestbook below if you share my enthusiasm or enjoy my site!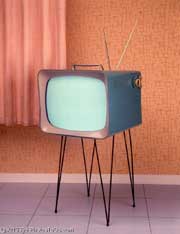 Here is a picture of my episode box set collection that Rhino has graciously put on the market for Monkee fans like me. Aside from the 58 original episodes, it includes the original version of the pilot (not the episode version), some Kellogg's commercials the Monkees did, and a booklet that gives info about the episodes.