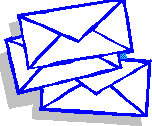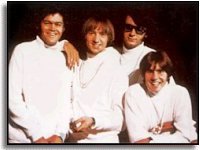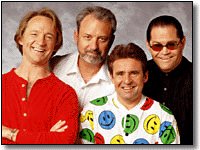 Welcome to Monkee TeleVision!
This website celebrates and remembers the marriage of two fabulous institutions: The Monkees and television! A large portion of this site refers to the hit sitcom from the 1960s, "The Monkees", but some other Monkee-related bits on television are also mentioned.
Feel free to browse around!
---
For those musicially inclined, you can find out
more about Monkees' music
in the top half of Monkee TeleVision's links page.
---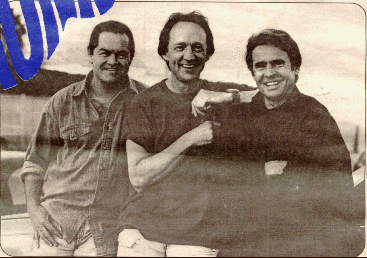 Check out the
quotes section.
More quotes
and dialogues
than you can
shake a
banana at!
Photo courtesy The Bulletin; Las Cruces, NM, USA
Disclaimer: The Monkees is a ™ and © of Rhino Records.
Monkee TeleVision is not endorsed or affiliated with Rhino.
This site is a fan's site which is non-commercial.
Any copyright infringements or credit displacement concerning any text, graphics, and/or name(s) is unintentional.

This Monkee TeleVision originated in Geocities early 1998.
Transferred to Tripod in July of 1999. Transferred to senorita-estrella.net
on May 2004. No consequence of Monkee Television at Angelfire.